Quick, High Quality with Competitive Price for Chiller Repair and Overhaul Service
※Standard Procedure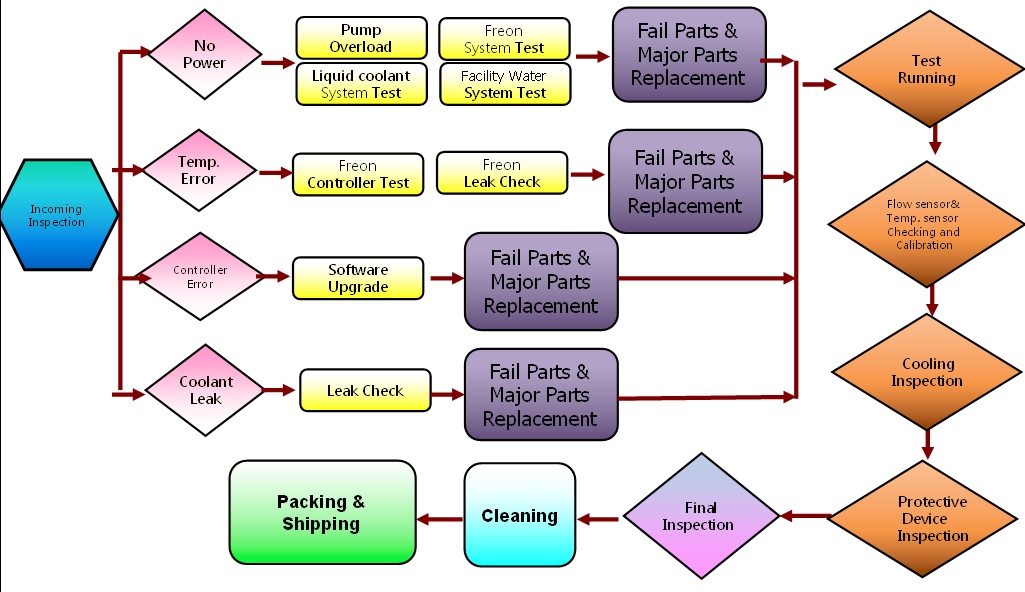 ※ Chiller Repair and Overhaul Service for Variety Brand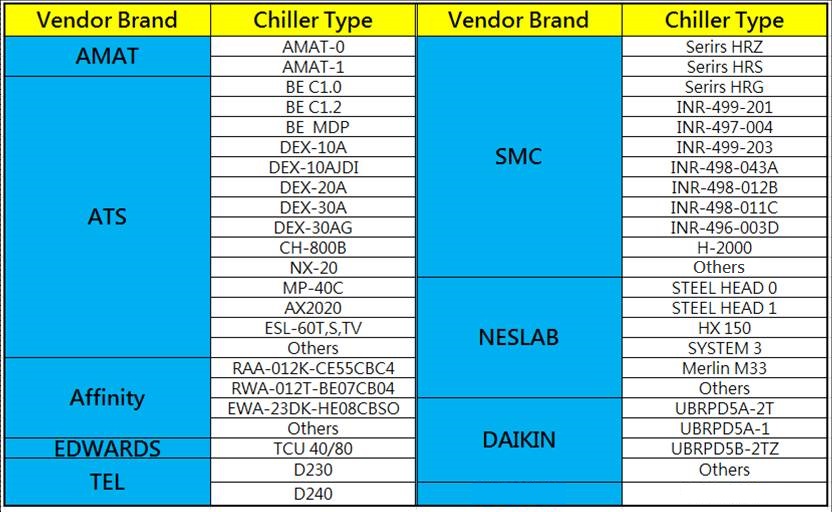 *For other models please contact with us. +886-(0)3-563-0228
AMAT: AMAT-0, AMAT-1, Others.
ATS: BE C1.0, BEC1.2, BE MDP, DEX-10A, DEX-10AJDI, DEX-20A, DEX-30A, DEX-30AG, CH-800B, NX-20, MP-40C, AX2020, ESL-60T(S,TV), Others.
Affinity: RAA-012K-CE55CBC4, RWA-012T-BE07CB04, EWA-23DK-HE08CBSO, Others.
EDWARDS: TCU 40/80, Others.
TEL: D230, D240, Others.
SMC: Serirs HRZ, Serirs HRS, Serirs HRG, INR-499-201, INR-497-004, INR-499-203, INR-498-043A, INR-498-012B, INR-498-011C, INR-498-003D, H-2000, Others.
NESLAB: STEEL HEAD 0, STEEL HEAD 1, HX150, SYSTEM 3, MERLIN M33, Others.
DAIKIN: UBRPD5A-2T, UBRPD5A-1, UBRPD5B-2TZ, Others.
※Advantages of Our Chiller Repair and Overhaul
Good Quality with High Success Rate
24 Hours On Call Service
Competitive Price
Professional Service Team
※ If you have buy and sell demands for new/used chiller, please feel free to contact with us.